Nicholas has had a very busy and exciting month of october.
Siobhan started putting up Halloween decorations around the house early in the month and we weren't sure how Nicholas was going to react. The first time he came home from Daycare after most of the decorations were up he was asking questions like, "Are they happy pumpkins?" "Are they Smiling?" He was defintly unsure if he liked these new things. But with our reassurance he was fine and reallly started to love the idea of decorating and having
spooky
 smiling decorations out!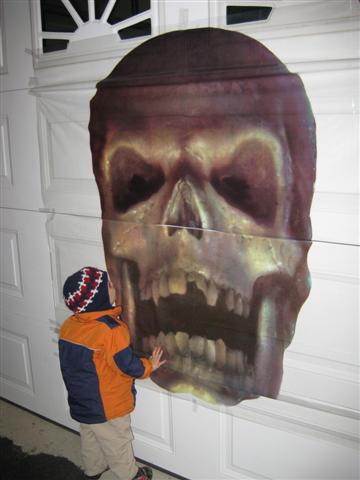 We went to St. John's for Thankgiving (a tradition we are hoping to continue for the years to come). His Godmom just got a Chocolate Lab puppy named Boone. This was their first time meeting, and Nicholas was scared to death. He cried at first and didn't want the cute little fellow around. But once he got use to him he was ok. When Boone used to come around, Nicholas would curl up in a ball and say, "He's kissing me, He's kissing me," and we would have to rescue him from all the kisses boone was giving. By the end of it he loved Boone and loved giving him his treats and wanted to be with him while he slept.
The day before Thanksgiving we went to Lester's Farm. We visited the animals, ran through the corn maze, picked out our pumpkins and had a great day. Thanks again Godmom and Steve for letting us come visit.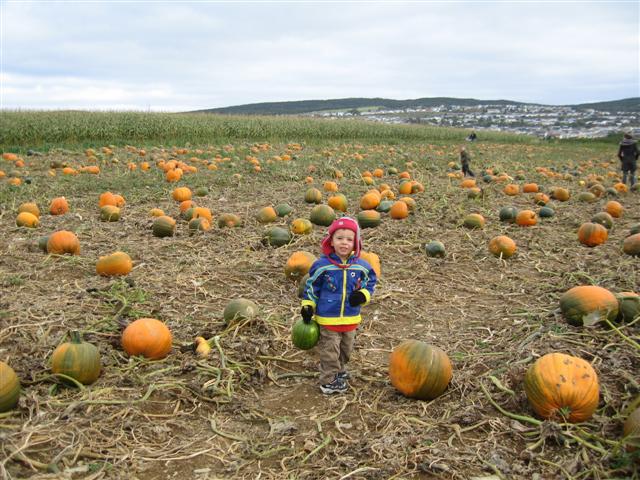 Our most interesting experience of the trip to St. John's was having Nicholas wake up one morning complaining about his ear. After a few minutes of trying to figure out what was wrong he proclaimed, "I got it" in a somewhat somber tone. When we turned on the light he had an earwig on his finger! Twenty minutes later we were at the Janeway and the doctor checked him out. There was a leg left in there, but nothing to worry about.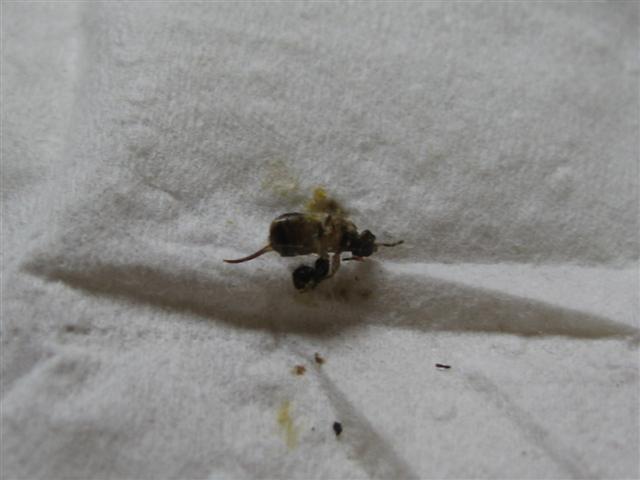 About a week ago Nicholas came down with this really nasty cold. We took him to see the nusrse but she said that he was being a trooper and that she didn't want him to take any antibiotic, just keep doing what we were doing to help him feel better.
We carved our pumpkins and Nicholas choose the simplest one for his pumpkin. I choose the pirate's skull and Siobhan did the Hershey Kiss one. It was fun. Nicholas wouldn't touch the pumpkin guts but loving trying to help carve them up.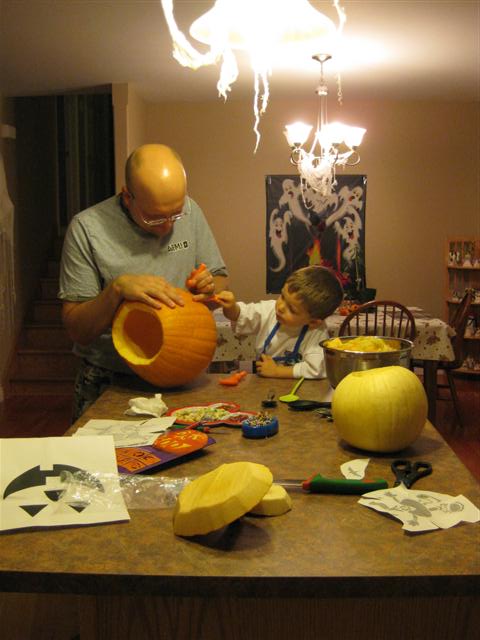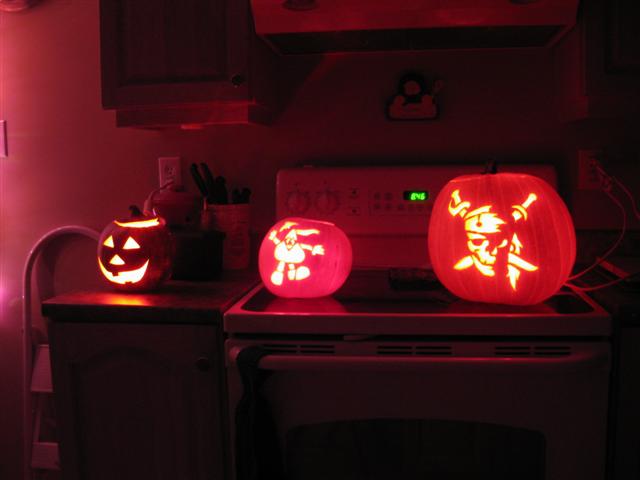 Yesterday was his first Daycare party. Nicholas was really excited to put on his
GREEN SKELETON
costume and Siobhan put on her Tweety costume and off we went.
Tonight is trick or treating and hopefully he will enjoy it. He seems to understand what it is all about and he knows that we have to knock on people's doors and say Trick or Treat to get candies. Hopefully he will last and not get contrary or tired. Time will tell.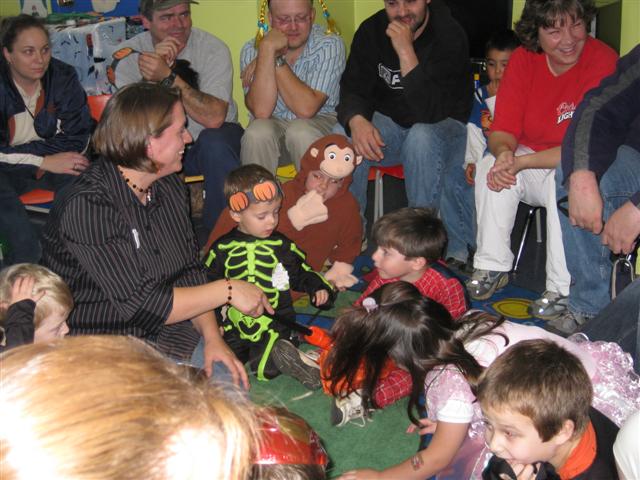 Happy Halloween
Trick or Treat.