What a busy day. We had a local guy who signed up for the Armed Forces and they decided to use the occasion to do some advertising for new recruits. They brought in a wheeled tank-like vehicle and a huge helicopter and had them both on display. Anybody could hop aboard and explore the machines and ask questions.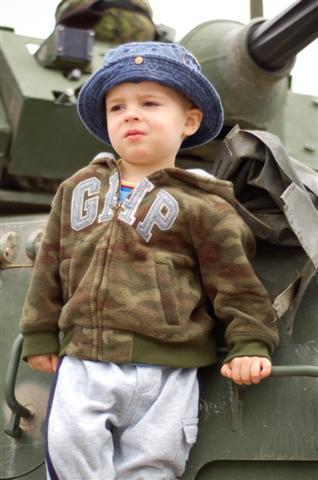 Photo by John Nick Jeddore
On top of the Armed Forces visit, CBC Radio had a live broadcast of the show On the Go from the Band Office. There were lots of interviews with locals as well as a number of musical performances by our youth. All in all it was quite an interesting day!