Just a day after my last post we had a bit of snow fall. We then had more start falling 4 days later. We ended up with about a foot of snow overnight. The roads didn't appear to have been salted and vehicles were slipping all over the place. My CR-V got stuck trying to get up our driveway and almost ended up in a ditch. Danny got his truck stuck on a couple times trying to plow with poor tires.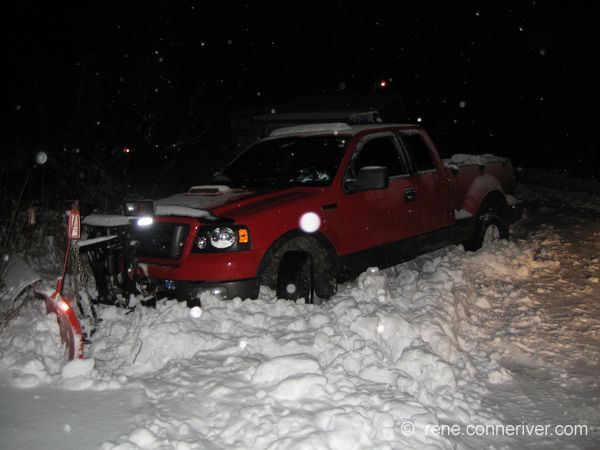 More snow pictures can be found in the Gallery!
I have also uploaded some new pics of our little man. Nicholas is growing up quick and I could take pictures of him all day long! No crawling yet, but he now has two teeth. He hops around a little on his bum and turns around all the time. He holds his own weight when he stands by grabbing onto my pointer fingers and walks all around like it.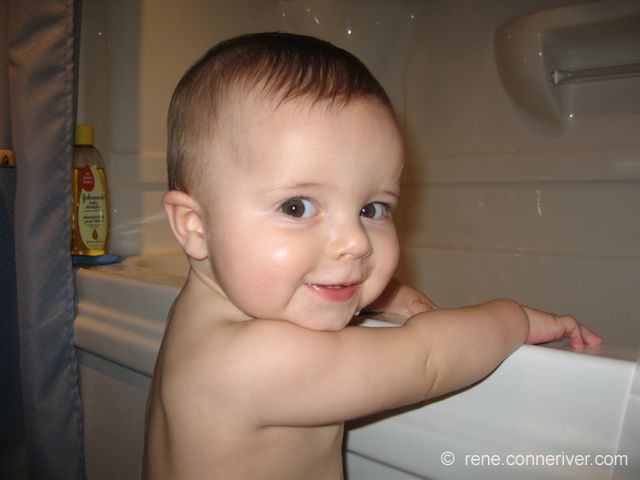 It's neat to see how fast he picks up on doing things and to watch him play. He seems to love books like his cousin Brayden, and he also seems to have Braydens appetite for eating them.
More pictures of Nicholas can also be found in the Gallery!
Later
Rene